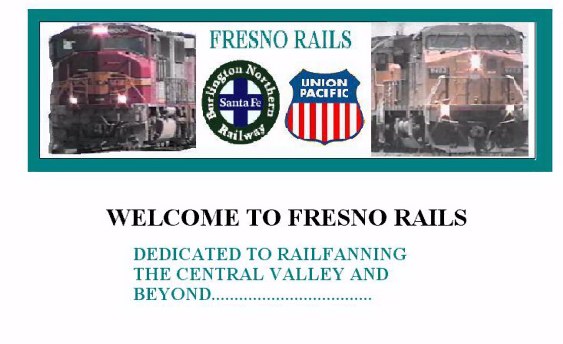 My name is Mike Garrett and this is my first web page, I have created this page in order to give people information about railfanning Fresno and to show some of my photos I have taken from all around California and the West. I hope you like my site I will try to update it as much as I can. If you would like more info about Fresno and other things on this page e-mail me at: Z-Train@Trainorders.com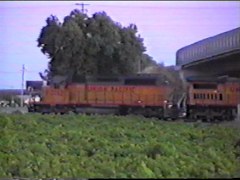 BNSF Heritage 2 C44-9W UP SD 40-2 pulls an auto train
leads an eastbound stack under the Clovis Ave. overpass
train through Calwa Yard. at dusk in June of 2000.