Images from the busy mainlines of the Mojave Desert.

BARSTOW YARD-Action at one of the busiest train locations in the west.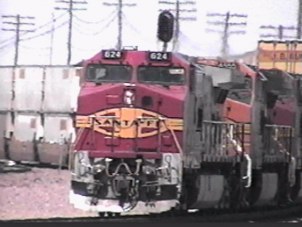 ATSF 624 Brings Stack Train past Barstow
Depot and towards Needles.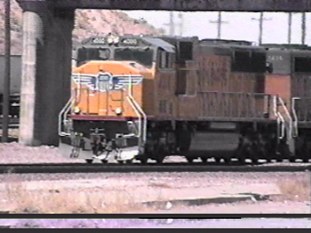 UP SD 70M with "WINGS" pulls Manifest
train through Barstow, this train will depart
BNSF rails at Dagget and travel to Salt
Lake City on it's own rails.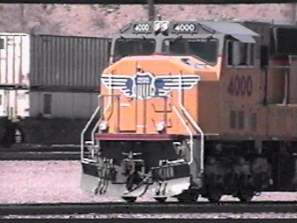 A close up shot of the UP 4000.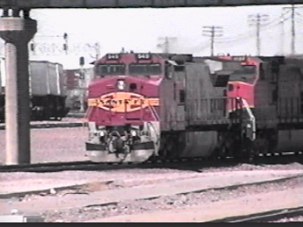 ATSF Dash 9 brings a Maersk stack train
through Barstow.


BNSF manifest train begins it's journey east
from Barstow.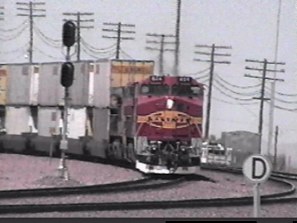 ATSF Dash 9 pulls another stack train bound for Chicago.


Oakway SD 60 on EB BNSF
manifest.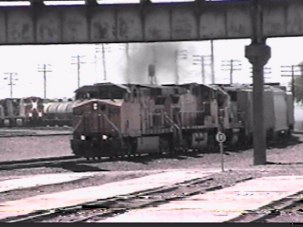 UP Freight heads to Dagget, BNSF stack train
in background.

UP LOS ANGELES AND SALT LAKE ROUTE-Action on the UP main that goes through Las Vegas, Nevada.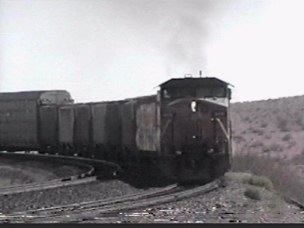 UP Manifest between Jean and Las Vegas.




Another view of the same train.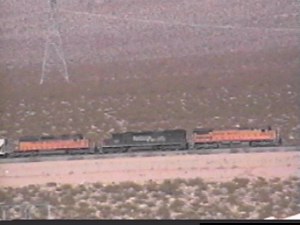 A view from a room at Buffalo Bill's Resort
and Casino in Primm nevada of a UP freight
heading towards Cima Hill.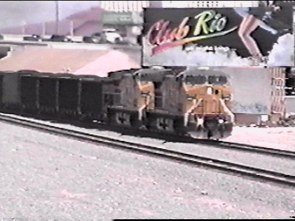 2 AC units pull a long loaded coal train
by the Rio Hotel in Las Vegas.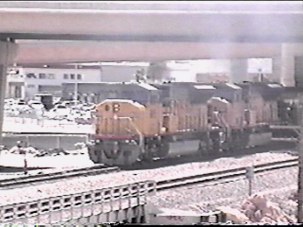 2 SD 90 MAC's push the coal train south
these units are operating in DPU mode.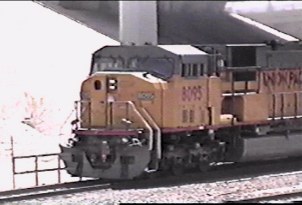 A close up shot of the "Big MAC" as rolls under
an overpass continues on it's journey to LA.