A few hours south of Fresno is the famous former SP crossing of Tehachapi
pass. I visit this area about once a month.


BN SD 60M Brings a Stack/Auto train
into Sandcut.



UP Dash 8 40-CW brings manifest train
downgrade at Sandcut.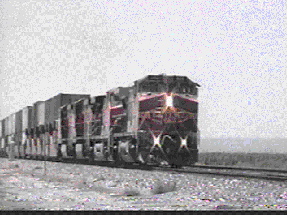 Santa Fe Dash 9 leads stack train through
Edison, this train is about to start its long
climb over the Tehachapis.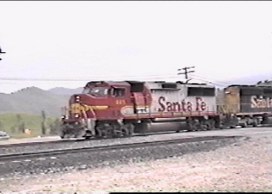 An ATSF GP 60M and SD 40-2 lead a
westbound Rail train through Bealville
past an eastbound BNSF manifest
waiting in the siding.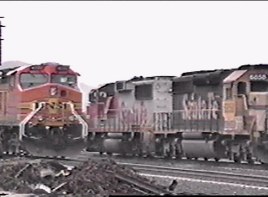 Rail Train passes eastbound manifest at Bealville.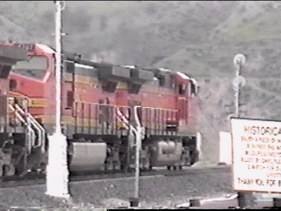 BNSF H2 Dash 9's lead manifest up towards
Cliff siding.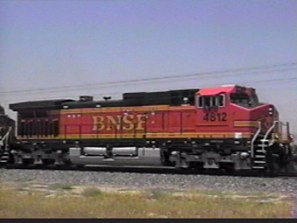 BNSF Dash 9 leads intermodal train through
Edison at 25 MPH.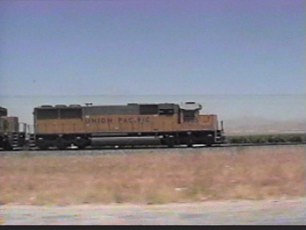 UP Auto/Stack train speeds toward Sandcut
in a shot from a car on the Edison Road.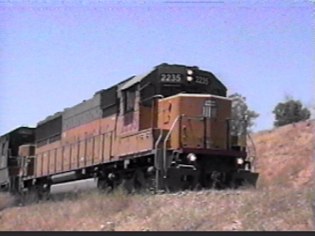 Same train glides down the grade at Bena.