UP FRESNO LINE-The UP Fresno Line is a stronghold for SP locomotives working the locals in the area and certain I-5 corridor trains.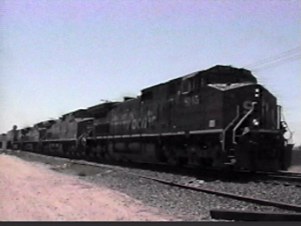 Solid set of 4 SP C44-9W's pull the Los Angeles
to Portland trailers through Covell siding in Modesto.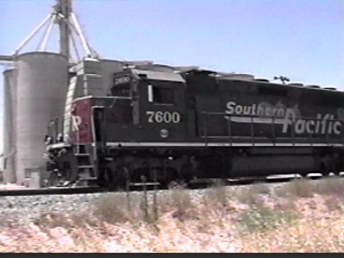 SP 7600, a GP 40-2 pulls a short local through Chowhilla
on it's way to Fresno.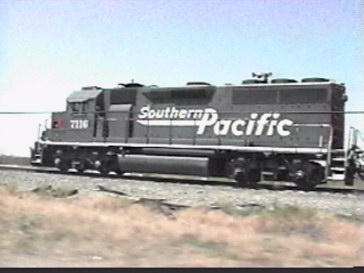 GP 40M 7116 leads a local into the city of tulare, in
a shot taken from a car pacing the train,




UP SD 60 number 6042 is holding in a siding north
of Bakersfield with the Portland bound Swift RoadRailer
train.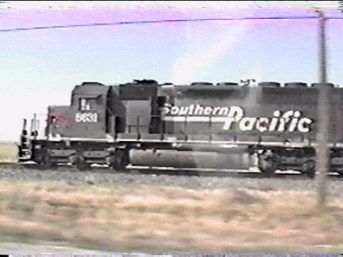 Bakersfield local paces traffic on Highway 99 at heads
into North Bakersfield. This train is lead by a rebuilt
SD 40.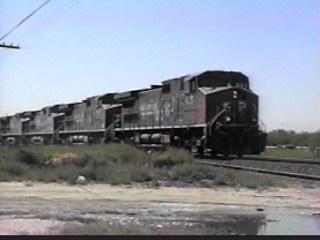 5 SP Dash 9's roll through Turlock at 50 MPH
with the Z -LABR in tow.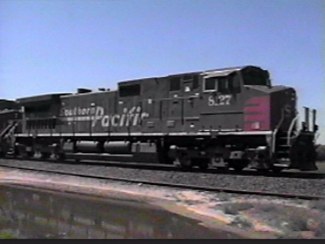 Close-up of SP 8127 on the point.




Pair of tunnel-motors pull the Fresno to Roseville
local through Turlock.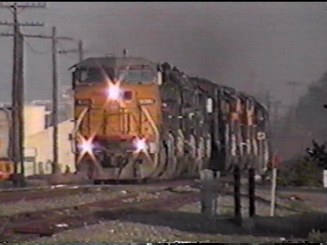 A UP GE unit is on the point of 13 light engines as
they roll through Madera on May 4 2000.

BNSF BAKERSFIELD SUB- Trains on the BNSF between Calwa and Bakersfield.




H2 Dash 9 pulls a stack train north of Wasco
at maximum authorized speed.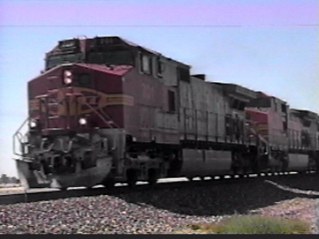 Red and Silver Dash 9 pulls pig train through
corcran at speed.